Relax, safe in the knowledge experts are looking after your valued website around the clock
We provide ongoing Drupal support and maintenance 24/7 for all our clients via our online support platform. We like to continue to support our clients way beyond the design and build process in order to build a strong and lasting relationship you can trust.
Even if you have a website already up and running we can provide you with support to keep the system up-to-date or add new functionality. We've loved working with Drupal since 2007 and have experience working on Drupal 5 through to the latest shiny version 8.
Our vast knowledge helps us track down issues quicker and provide efficient support on a pay-as-you-go or contract basis.
Support Platform
We like to make the process of requesting support and keeping track of support issues easy, so we created a support platform for all our clients. This way you can ask for support quickly and easily, providing us with all the information we need. A secure login and simple processes give you peace of mind that your issues are being handled with care. 
Response Time
We like to keep your website or application online and running, bug free, for as long as possible. In order to do this we keep close contact with all our clients and respond to their needs as quickly as possible. Our response times range from a matter of minutes to no more than 2 hours, depending on the issue at hand. We pride ourselves on being able to solve issues or complete requests in as short as time as possible. 
Technical Support
There's heaps of technical jargon out there, from DNS this to HTTP that! We cut through the jargon with simple to follow guides or instructions on how to complete a task or set something up on your website. Whether it's over the phone or via our support platform we take care of the technical aspects whilst giving you the support you need. Does your Drupal site need security updates? We provide this service so you don't have to worry.
Hosting and Cloud Services
Fast, secure and expandable resources are all things associated with hosting services you need for your project. Our hosting solutions provide you with everything you need and more, when it's called for. Small websites can be handled with ease and then if your business grows and more resources are needed we can simply upgrade your hosting package. When your business grows your website needs to grow with it and we take care to make sure your hosting can handle this growth.
Performance Analysis
Who likes to visit a slow site that loads in fits and starts? Nobody! We like to take a look under the hood and find what's wrong with your site, what's causing the slow download of content and then fix it. This could be down to the way the website has been constructed, custom module code or the server itself. Whatever it is we can help to put your site back in the fast lane and improve it's performance.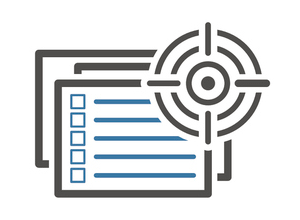 Search Engine Optimisation (SEO)
When a website appears on the first page of Google search results you have a good chance of securing a customer to your website. When it appears at the top of page one you have an excellent chance of gaining a new customer! We take great interest in making our client's websites appear at the top of search results and provide many years worth of experience in improving SEO for a variety of customers.